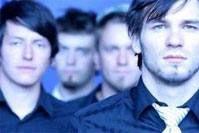 Text písně Teenage Anthem
You can't know. What i wanna do and you can't know. The way i have to go.
I just don't want . To end up like you cocksucker go. No one can tell me what to do .


Learn to accept . The way i wanna live . The way i act .


You just don't understand why i do all these things and you don't have a clue. So hitch a ride, shut up and go .


This is a song for the guys who fucked their mom and that means you, it can't be true.
That you know what's right for me to do


The only thing. That makes us different. Is that you are older . Your now what you told .
and now you are old and i'm on my way.